Pheasant Hunting at Reiger Creek Lodge
The hunting land of Rieger Creek Lodge is the best kept secret in pheasant hunting. High bird counts, easy terrain, and strategically placed food plots help to draw the pheasants onto the land controlled by Rieger Creek Lodge. All of these factors combine to make hunting at Rieger Creek an exceptional experience.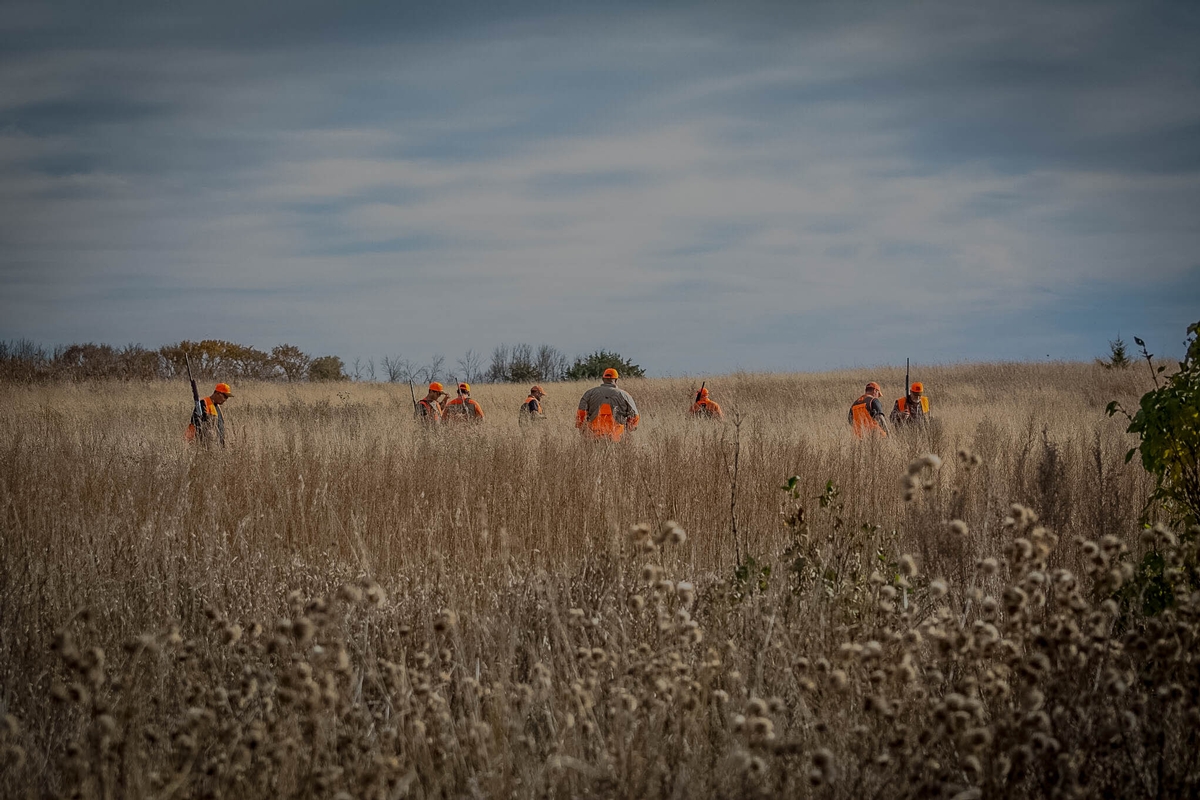 Plains Pheasant Hunting
Terrain
The pheasant hunting land at Rieger Creek Lodge is relatively easy terrain. With flat fields and only slight inclines most hunters are more than capable to handle the walking that is required when hunting pheasants. Well spaced trees cover a portion of the pheasant hunting ground to provide shelter for the pheasants but are still easily walked through by hunters and dogs.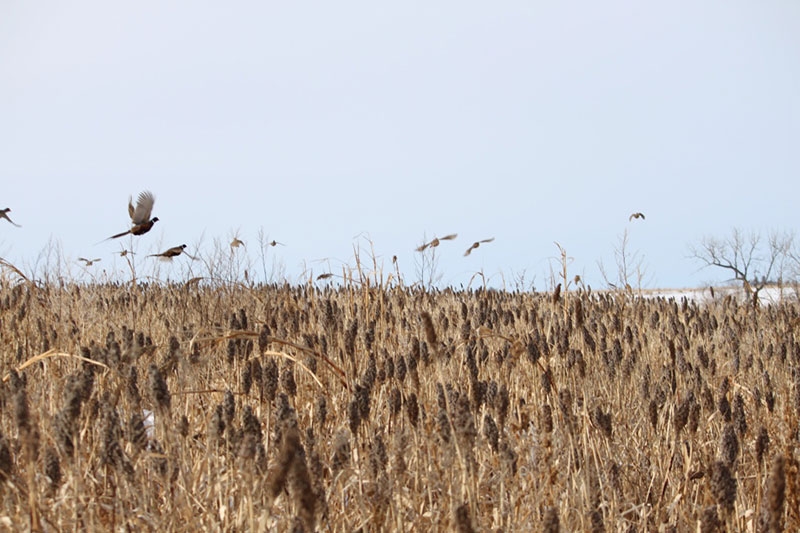 Pheasant CRP Hunting
Food Plots
Pheasants typically stay near their food supply, which is why Rieger Creek Lodge plants food plots in strategic locations. These food plots provide food for the many pheasants that call the Rieger Creek land home and help them to remain. Hunters are allowed to walk through the food plots and the adjoining fields and dogs will frequently flush several pheasants at a time out of the food plots.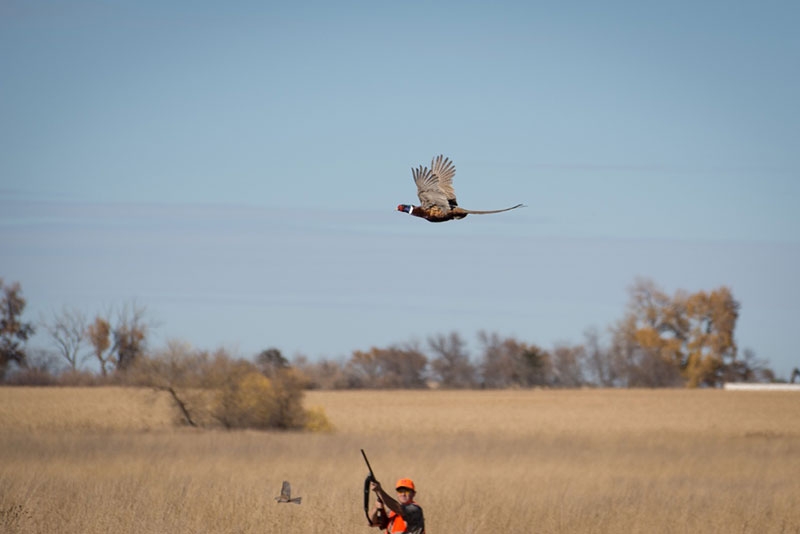 Wild Pheasant Hunting
Bird Count
Walworth and Campbell counties are predicted by the South Dakota Games Fish and Park to have 125 to 225 birds per square mile of hunting land. The Rieger Creek pheasant hunting land is located in the heart of these counties.