Lodging
Whether you are looking for a full service experience at the ranch or the full service experience in town, there is a perfect lodge for you to relax in at the end of the day's adventures. Click on the links below to find out about the amenities offered by each of the lodges and begin planning the perfect walleye fishing or pheasant hunting experience.
Rieger Creek Den
Newly remodeled in the fall 2018, the 7,000 square foot Rieger Creek Den sits in downtown Selby, South Dakota. The main structure is a historic main street building that was the Selby theater. A brand new wing has eight bedrooms, each with it's own bathroom. There is an additional apartment suite with double occupancy at the front of the lodge that is also available. The whole building has has access to private courtyard with a covered porch, fire pit, outdoor kitchen and fire pit. There is plenty of space for all kinds of after the hunt fun and relaxation.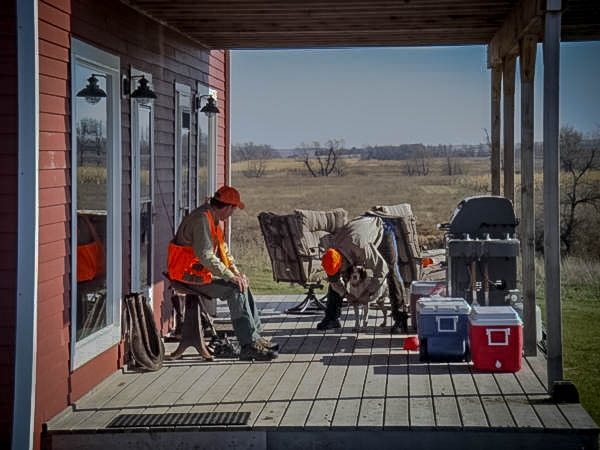 South Dakota Hunting Lodge
Rieger Creek Lodge
The Rieger Creek Lodge is a 3 bedroom high-end lodge for smaller groups. This lodge sits on the scenic Rieger Creek and is the ultimate for peaceful relaxation.