The Lodges
Whether you are looking for a full service experience or a more independent do-it-yourself one, there is a perfect lodge for you to relax in at the end of the day's adventures. Click on the links below to find out about the amenities offered by each of the lodges and begin planning the perfect walleye fishing or pheasant hunting experience.
Prairie Pillow Lodge (Full Service Lodging)
The Prairie Pillow is an 8 bedroom full service lodge where visitors are able to relax and forget their worries and the daily chores of life. This a great choice for larger groups as meals are provided each day of your stay. The lodge also receives a daily sprucing while you are out enjoying the day on Lake Oahe Walleye Fishing or perhaps hunting the abundant Ring Neck Pheasant. To see more pictures of the lodge and find out more about it's history click the links below.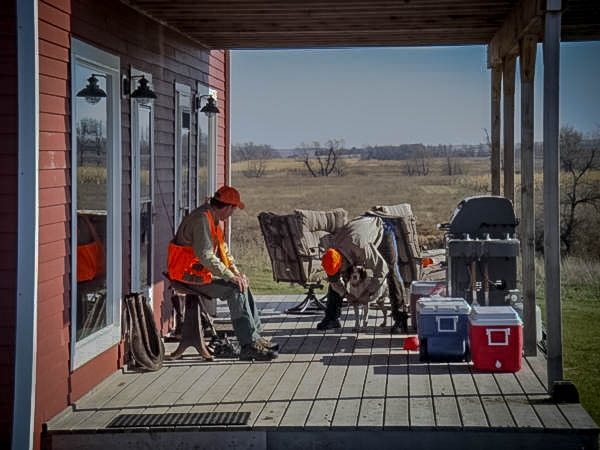 Rieger Creek Lodge (DIY Lodging)
The Rieger Creek Lodge is a 3 bedroom high-end lodge for smaller groups who like to create their own culinary masterpieces. Field lunch is provided but breakfast, supper, and daily cleaning is up to you. This option is great for those who love to cook or like to save a little money by doing things on their own. This package includes a fully guided hunt and exclusive use of lodge. To read more about Rieger Creek Lodge and everything that it includes, please click the links below.