Wishing Everyone A Blessed Thanksgiving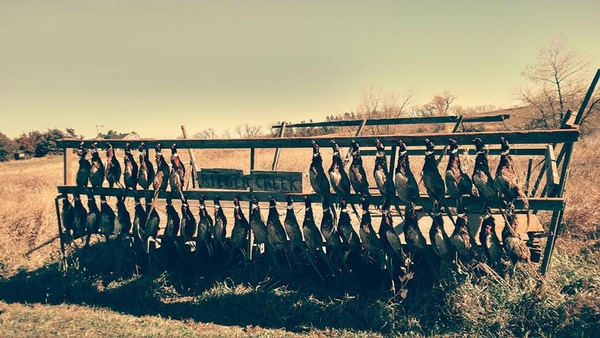 The gang at Rieger Creek Lodge wants to take a moment to wish everyone a very blessed Thanksgiving! The staff is very excited as we are all able to celebrate this holiday with our families!!
The 2017 season gives us several reasons to be Thankful, including spending time with each and every hunter that provides us the opportunity to fulfill their pheasant hunting dreams, year after year.
We have almost completed another season with no major accidents, and in good health for both our personal families and Rieger families. We continue to pray for Shadow's Daddy for a speedy recovery!
Most important, we want our Rieger Family to know, you are just that, family! We care about each and every one of you, and wish you the best during this holiday season!
Remember to take time to tell the special people in your life what they mean to you!
Happy Thanksgiving
Posted in: News
Reader Comments
0 Comments on Wishing Everyone A Blessed Thanksgiving